Press: Crunchy Tech has made the Inc. 500 fastest growing US companies list!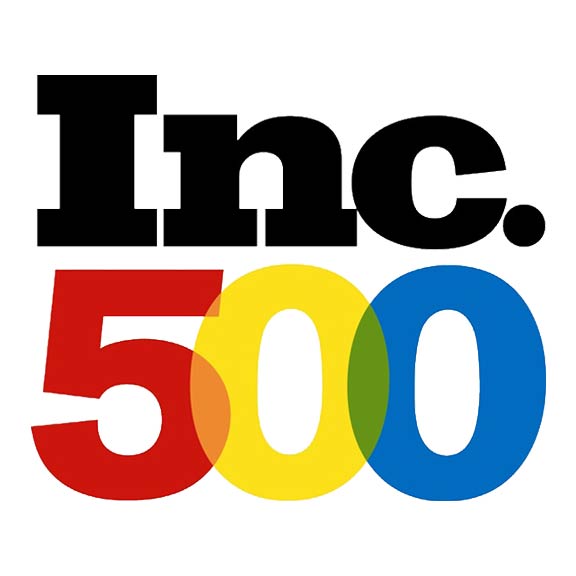 Inc. magazine has ranked Crunchy Logistics No. 193 on its 31st annual Inc. 500|5000, an exclusive ranking of the nation's fastest-growing private companies. This is the first year that Crunchy Logistics has placed on the Inc. 500|5000 list. Out of the 7 million companies considered for placement on the Inc. 500|5000, Crunchy Logistics ranked number 13 in IT Services, ranked number 4 out of 6 companies from Central Florida, and number 193 overall, solidifying the company's status as a powerful up-and-comer in the innovative media industry.
Founded in 2008, Crunchy Logistics specializes in Audio/Visual environments, Interactive Systems, and Software Development, creating high-tech solutions for business media needs across the globe. Crunchy Logistics keystone invention, the PadZilla, has been featured in numerous tech publications, such as TechCrunch, and remains a staple of the company's dedication to successful innovation. Along with the PadZilla, Crunchy Logistics has scored big with interactive environments, touchscreen conference displays, and adaptable Audio/Visual features, all fueling the company's record year-over-year revenue growth.
"We are incredibly excited to be part of the Inc. 500|5000 list and it is a true accomplishment of our teamwork and dedication," says Crunchy Logistics CEO and founder Neil Dufva. "This accomplishment is a great testament to our staff and the dedication they bring to our company. I believe that Crunchy is poised to grow tremendously over the next few years and we are excited to unveil some of our new innovative products and services. This honor is very humbling for us and we look forward to what the future has in store for Crunchy and our clients."
The 2012 Inc. 500, unveiled in the September issue of Inc. (available on newsstands August 21 to November 15 and on Inc.com), is the most competitive crop in the list's history. To make the cut, companies had to have achieved a staggering minimum of 770% in sales growth. The Inc. 500's aggregate revenue is $15.7 billion, with a median three-year growth of 1,431 percent. The companies on this year's Inc. 500 employ more than 48,000 people and generated over 40,000 jobs in the past three years. Complete results of the Inc. 500|5000, including company profiles and an interactive database that can be sorted by industry, region, and other criteria, can be found at http://www.inc.com/500.