Unreal Pricing Options
*Costs may vary based on ceiling height and location*
3 or 4 Standard Projectors
1 High-Speed Camera
4 Infared Lights
4 Speakers w/ Amplifier
2 Annual Licenses
Custom PC
Lamp Projectors

Laser Projectors
3P Systems
Price per laneBased on average cost for 16 lanes
$6,800Lamp Projectors
$7,700Laser Projectors
4P Systems
Price per laneBased on average cost for 16 lanes
$5,200Lamp Projectors
$5,900Laser Projectors
Our Installation Process
Unreal Bowling makes NO physical modifications to your current lanes whatsoever!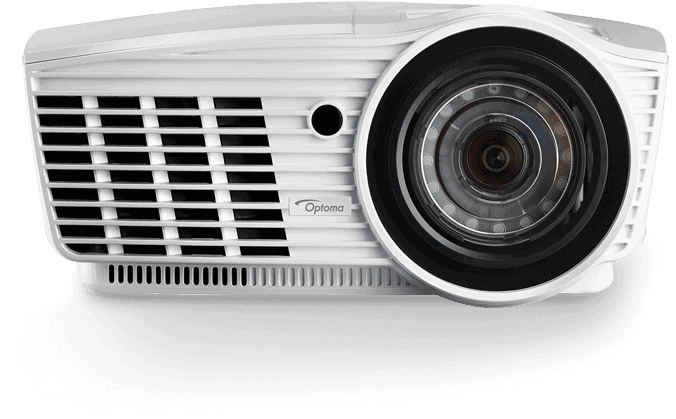 We install projectors above the bowling lanes and stitch them down the length of the lanes spanning across sets of two lanes, these projectors are solely responsible for projecting the graphics on the lanes requiring NO physical modifications to your current lanes.

High speed cameras are also installed in/on the ceiling that are designed to track items breaking the infrared plane, i.e. bowling balls, and translate that information to the Unreal Bowling computer.

We setup the Unreal Bowling computer that produces the desired audio and visuals effects down each of your lanes. Speakers are installed above the approach of each lane and above its respective seating area.
* Client is responsible for high voltage preparation, each set of two lanes will require seven to eight receptacles powered over a single 20 Amp circuit.
Equipment
Every installation of Unreal Bowling includes all of the required hardware:
Projectors

Projector Mounts

Tracking Cameras

Tracking Lights (IR)

Speakers

Power Amplifier

Custom Graphics Computer

Control Server
Services
All Unreal Bowling installations include the following at no extra cost:
1 Year of Remote Support

Includes first year of Unreal Bowling subscription (Standard Annual License)
Get all the Latest Unreal Bowling Animations & Backgrounds
Backgrounds & Effects
Enjoy unlimited updates and instant access with our Premium subscription. Our annual subscription model is our best value which allows the user access to all of our latest releases.
The Unreal App Store App
Allows your customers to control the backgrounds and animations on their lane through a QR code. Please visit the App Store to download the latest version of the Unreal Bowling iOS application!
Basic Features

Instant Updates

Premium Features

Uploads

Effects

Backgrounds
Standard
AnnualPrice Per Lane
Basic Features
Instant Updates
Premium Features
Uploads
UnlimitedEffects
UnlimitedBackgrounds
Marketplace
PerpetualPrice Per Lane
Basic Features
Instant Updates
Premium Features
Uploads
10 FreeEffects
10 FreeBackgrounds
Professional Projectors
We utilize the best technology on the market to bring Unreal Bowling to life.
Lower Maintenance Costs

Peace of mind and lower costs.

No Bulb Changes

No expensive bulb replacements.

Improved Motion Handling

Superior motion handling versus DLP projectors.
Ready to Make Your Bowling Experience Unreal?
Leave us a message and we'll get back in touch with you at your earliest convenience.