Foundation Partners – Greenlawn Memorial Funeral Home Audio Visual Design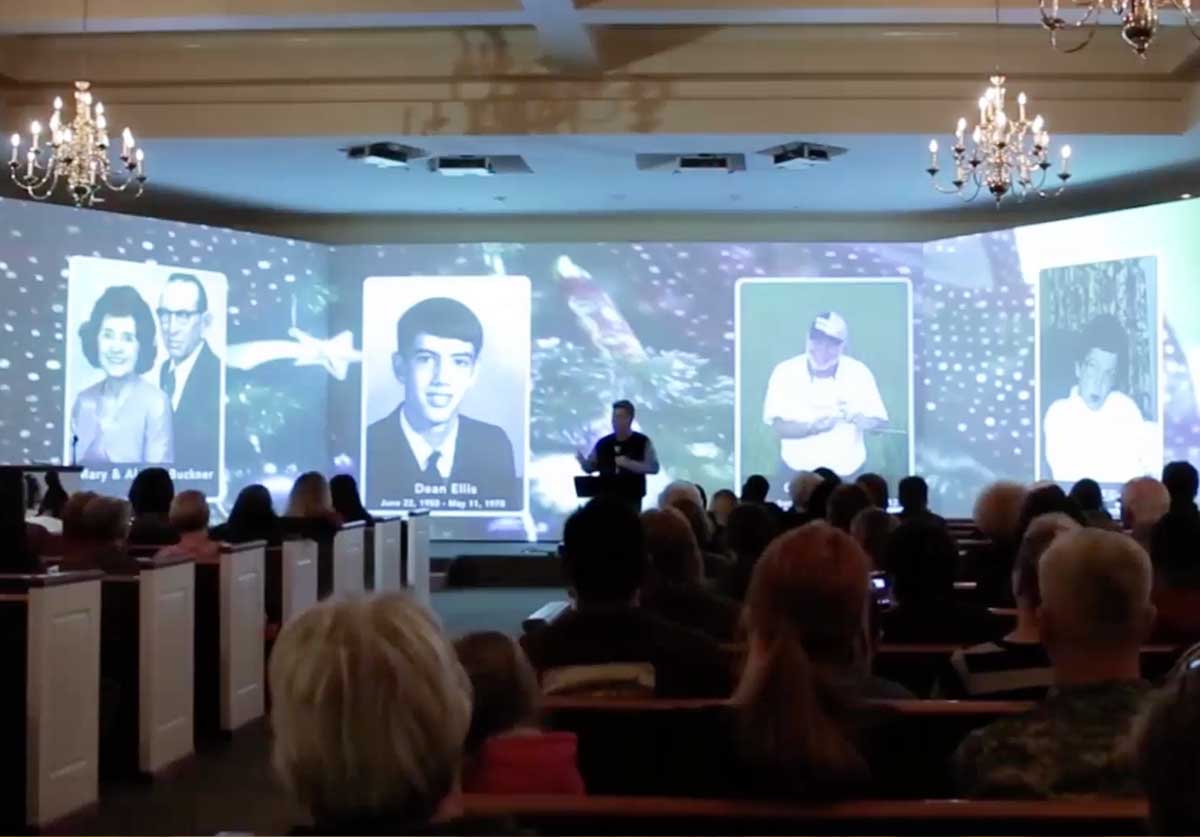 Foundation Partners' GreenLawn Funeral Homes wanted to create a more personal and interactive environment in its funeral homes in order to better represent the life of the recently deceased and better connect with families and loved ones. Foundation Partners wanted something large scale that would allow guests to be with their departed loved one at their favorite place or locations.
Crunchy Logistics created a large scale audio visual environment that projects 4K footage of the loved one's favorite place onto giant projector screens surrounding the casket podium. Crunchy also implemented an audio surround system, including microphones, speakers, and an automated control system.