Enhance your supermarket or grocery store with cutting-edge Audio Visual solutions
Retail environments come in different sizes, shapes and layouts. It can be challenging for Grocery stores and supermarkets to create an environment that encourages customers to buy more. For this reason, many of them are now turning to AV solutions to cut through the noise, improve wayfinding, and create immersive shopping experiences. LED displays around the store, kiosks, and digital menu boards are just a few examples of AV solutions that Crunchy Tech offers. AV systems can create a more engaging shopping experience that can engage customers for longer periods and even steer customers to those product areas that are underperforming.
Looking to enhance your store experience? Reach out to us now.
AV Integration
Create an Unforgettable Shopping Experience
Here at Crunchy Tech, we have a deep understanding of the unique challenges that retail environments, specifically supermarkets and grocery chains, face on a daily basis. We recognize the vital role that Audio Visual integration plays in creating an immersive and engaging shopping experience for customers. Our team of experts are dedicated to providing tailored audiovisual integration services that are specifically designed to meet the needs of supermarkets and grocery chains. With our extensive knowledge and experience in this industry, we are able to create solutions that not only enhance the overall ambiance of your store but also effectively communicate important messages to your customers.
By harnessing cutting-edge technology and innovative design principles, we ensure that our services seamlessly integrate with your existing systems and infrastructure. Whether it's creating captivating digital signage displays to promote special offers or installing background music systems to create a pleasant atmosphere for shoppers, our solutions are carefully crafted to address the unique requirements of your retail environment. Furthermore, we understand the importance of efficiency in retail operations. That's why our Audio Visual integration services are designed with scalability and ease of use in mind. Our solutions not only optimize productivity but also empower your staff with intuitive controls and streamlined processes. At Crunchy Tech, we pride ourselves on delivering exceptional results that go beyond expectations. Our commitment to excellence is evident in every project we undertake. Partner with us today and let us help you transform your supermarket or grocery chain into an extraordinary shopping destination that will leave a lasting impression on your customers.
Cut Through the Noise and Stand Out
Immerse your customers in a truly captivating shopping experience with our cutting-edge AV solutions. Our state-of-the-art technology empowers you to create a shopping environment that not only grabs attention but also leaves a lasting impression on every visitor. Imagine the impact of stunning video walls and high-definition displays strategically placed throughout your store, showcasing your products and brand in the most visually striking way possible. Transform your retail space into an enchanting destination that will leave your customers mesmerized and captivated.
Our unparalleled installations are meticulously designed to elevate the ambiance of your store, creating a unique and immersive shopping experience. With our cutting-edge designs, we guarantee to engage your customers like never before, leaving a lasting impression that will keep them coming back for more. Step into the future of retail with our innovative installations and watch as your sales skyrocket beyond your wildest dreams.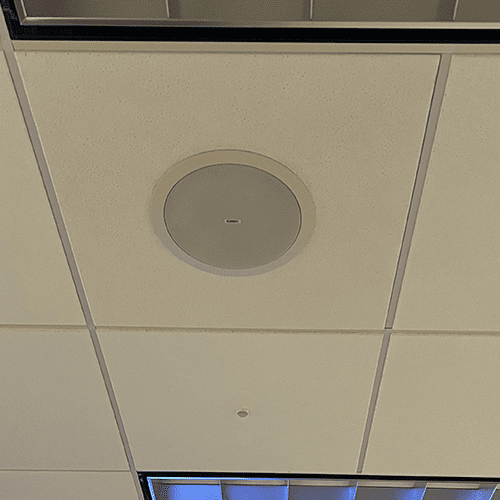 LED Displays, & Video Walls
Increase Sales with Engaging Displays
Imagine captivating your customers with our state-of-the-art LED displays strategically positioned throughout your store. With our cutting-edge digital signage solutions and interactive kiosks, you can effortlessly engage your customers for longer periods, leaving a lasting impression on their minds. Our innovative displays not only showcase promotions and highlight new products but also provide valuable information that is proven to drive sales and boost customer satisfaction. By harnessing the limitless power of audio visual cutting-edge technology, we proudly present to you an extraordinary opportunity to craft an unforgettable and immersive supermarket shopping experience. This remarkable innovation is guaranteed to captivate your customers, ensuring their unwavering loyalty and a desire for more.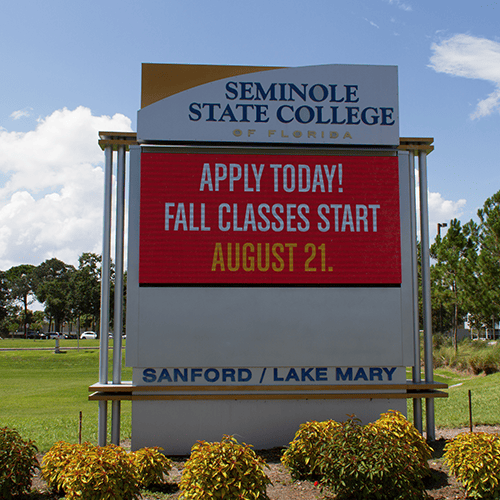 Commercial AV Technology
Stay Ahead of the Competition
Crunchy Tech proudly presents its revolutionary and state-of-the-art AV technology, tailored specifically to cater to the needs of supermarkets and grocery chains. With our innovative solutions, you can effortlessly stay ahead of the competitive curve in today's ever-evolving market. Our cutting-edge AV technology has been meticulously designed to provide your customers with immersive shopping experiences that go beyond their expectations. By seamlessly integrating audio and visual elements, we create an atmosphere that not only captivates but also entices customers towards making more purchases. Imagine the impact of vibrant displays showcasing your products in a visually stunning manner, accompanied by carefully curated sound effects that engage all senses.
This fusion of sight and sound will undoubtedly leave an indelible impression on your customers, encouraging them to explore your offerings further and indulge in additional purchases. But it doesn't stop there – our AV solutions are intelligently crafted to cater to various aspects of your supermarket or grocery chain. From dynamic signage that highlights exclusive offers and promotions, to interactive displays that provide real-time information about products and services – our technology empowers you to create an engaging shopping environment that drives customer loyalty.
At Crunchy Tech, we understand the importance of keeping up with the ever-changing demands of modern consumers. That's why our AV technology is not only cutting-edge but also highly adaptable. It seamlessly integrates with your existing infrastructure, minimizing disruptions while maximizing results. So join us on this exciting journey towards transforming your supermarket or grocery chain into a dynamic retail powerhouse. With Crunchy Tech's AV technology at your disposal, you can confidently attract more customers, boost sales, and elevate the overall shopping experience for everyone who walks through your doors.
Commercial AV Installation
Specialized Commercial AV Installation for Supermarkets and Grocery Store Chains: Enhancing the Shopping Experience with Advanced Technology
At our company, we take tremendous pride in our ability to deliver flawless AV installations that seamlessly integrate with your existing infrastructure. Our team of highly skilled experts goes above and beyond to ensure that the installation process is executed with utmost precision and efficiency, resulting in minimal disruption to your daily operations. By leveraging our extensive knowledge and experience in the field, we are able to seamlessly integrate our AV systems into your existing setup, ensuring a seamless transition without any compatibility issues or system conflicts.
We understand how important it is for your business to maintain its productivity levels during the implementation phase, which is why we go the extra mile to minimize any potential disruptions. With our meticulous attention to detail and commitment to customer satisfaction, you can rest assured that every aspect of your AV installation will be handled with utmost care. From initial planning stages to final execution, our team will work closely with you every step of the way, tailoring the installation process according to your specific requirements. By choosing us as your AV installation partner, you are not only investing in cutting-edge technology but also in a seamless experience that prioritizes efficiency and minimal disruption. Trust us to deliver an unmatched level of service that exceeds all expectations and sets a new standard for excellence in AV installations.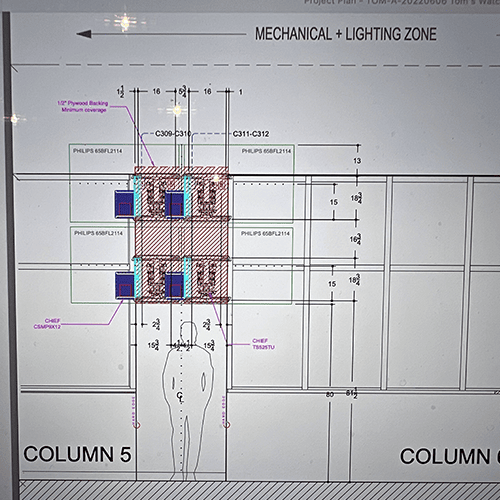 Elevate Your Retail Space with Crunchy Tech
Transforming Supermarkets and Grocery Stores with Crunchy Tech's Advanced AV Solutions
Don't let this incredible opportunity slip through your fingers! Imagine the immense potential of transforming your ordinary supermarket or grocery chain into a truly captivating shopping destination that will leave customers in awe. You can be the talk of the town, attracting eager shoppers, all craving a unique and immersive retail experience. Don't waste another moment pondering over how to achieve this remarkable transformation. Take action now and contact Crunchy Tech, industry leaders in innovative Audio Visual solutions. With our cutting-edge expertise and state-of-the-art technology, we have what it takes to elevate your retail space to new heights. Picture it – vibrant visuals strategically placed throughout your store, enticing customers with dynamic displays that capture their attention and ignite their curiosity.
Our Audio Visual solutions will create an ambiance that immerses shoppers in a world where every aisle tells a story, stirring their emotions and making their shopping trip an unforgettable adventure. But why stop there? With our innovative technology, you can also enhance customer engagement by incorporating targeted audio messages that guide shoppers through the store, showcasing exclusive promotions or highlighting premium products. Imagine the impact of these personalized audio experiences on your customers' perception of your brand – they won't be able to resist coming back for more!
At Crunchy Tech, we understand the power of captivating visuals combined with immersive audio experiences in creating an enchanting retail environment. Our team of experts will work closely with you to tailor our solutions to fit seamlessly into your supermarket or grocery chain's unique layout and branding. So don't delay any longer! Contact us today at Crunchy Tech for a consultation on how we can revolutionize your retail space with our unparalleled Audio Visual solutions. Your competitors will be left wondering how you managed to create such an extraordinary shopping destination while you bask in the glory of increased footfall and customer loyalty. The time is now – seize this opportunity before it slips away!
AV Systems For The
Next Generation
See how Crunchy Tech solutions can craft a better hotel experience for your guest