Enhance Your Government Facilities with Cutting-Edge Audio Visual Solutions
With Crunchy Tech as your trusted partner, you can enhance your government facilities with state-of-the-art audio visual solutions that are unparalleled in quality and cutting-edge technology. We understand the unique needs of local government, military, and other governmental facilities, and we are dedicated to providing top-notch solutions that meet and exceed your expectations. Our team of experts is well-versed in the latest advancements in audio visual technology. From high-definition displays to immersive sound systems, we have the expertise to transform your facilities into modern, efficient spaces. Whether you need assistance with conference rooms, training centers, or command centers, we have tailor-made solutions that can be customized to fit your specific requirements. By utilizing our advanced audio visual solutions, you can create engaging presentations that captivate your audience and communicate information effectively. Our cutting-edge technology ensures crisp visuals and crystal-clear sound quality that will leave a lasting impression on all who experience it.
At Crunchy Tech, we pride ourselves on our commitment to delivering excellence in every aspect of our service. From the initial consultation to installation and ongoing support, we provide a seamless AV Integration experience that ensures your satisfaction at every step of the way. Our engineering team is dedicated to working closely with you to understand your unique needs and deliver audio and video solutions that are tailored to meet them. When it comes to audio visual solutions for government facilities, trust Crunchy Tech as your reliable partner for unparalleled quality and innovation. Contact us today to discuss how we can enhance your government facilities with our cutting-edge solutions.
Looking to start your AV project soon? Reach out to us now.
Audio Video Consulting
Audio Video Consulting Experts for Government
Crunchy Tech is proud to be the trusted provider of exceptional audio-video consulting services, tailor-made for esteemed government entities. Our dedication to delivering top-notch solutions sets us apart as the go-to choice in this industry. Our team consists of highly skilled and experienced audio visual professionals who possess an in-depth understanding of the distinctive requirements and challenges encountered by government organizations.
At our organization, we are not just committed, but fully dedicated to delivering exceptional audio video solutions that are specifically tailored to meet your unique needs. We understand that every business has its own set of requirements and objectives, and we strive to ensure that our services align perfectly with your goals. Our team of experts possesses deep knowledge and extensive experience in the field of audio video technology. With our expertise, we meticulously craft solutions that not only fulfill your current needs but also anticipate and accommodate any future requirements you may have.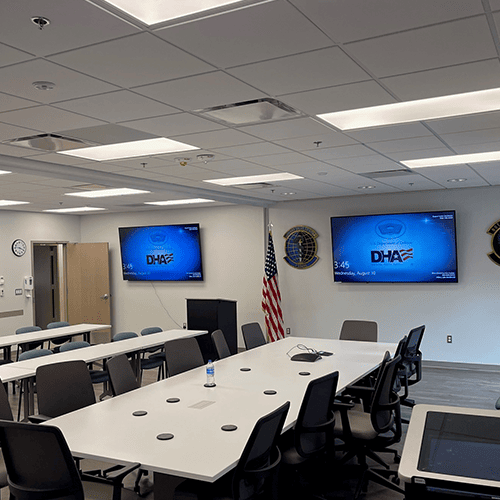 Commercial PA Systems
Immersive PA Systems for Government Facilities
Crunchy Tech is an industry leader when it comes to the installation of premium Public Address (PA) systems. Our cutting-edge solutions are specifically designed to provide unparalleled audio coverage in government facilities. From town halls and administrative buildings to public spaces, our PA systems guarantee crystal-clear sound quality for a wide range of applications including announcements, speeches, and emergency notifications.
Our team of experts understands the critical importance of clear and reliable audio communication in government settings. That's why we meticulously design and install PA systems that not only meet but exceed industry standards. With our state-of-the-art technology, you can rest assured that every word spoken through our PA systems will be transmitted with utmost clarity and precision. What sets Crunchy Tech apart is our commitment to delivering exceptional performance and reliability. Our premium PA systems are engineered to withstand the demands of even the most challenging environments, ensuring uninterrupted functionality when it matters most.
Whether it's a routine announcement or an emergency situation, you can rely on our solutions to effectively convey your message across your entire facility. In addition to their outstanding performance capabilities, our PA systems also offer seamless integration with existing infrastructure and control systems. This enables easy operation and centralized management, empowering your staff to efficiently control audio distribution throughout your government facility.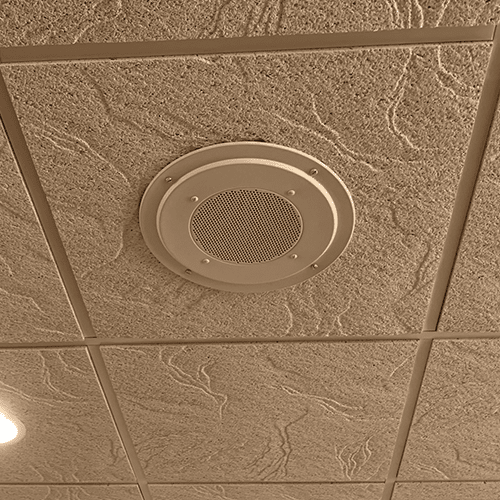 Courtroom Audio Visual Solutions
Elevate Courtroom Proceedings with State-of-the-Art AV Systems
As industry leaders at the forefront of AV installations, we take immense pride in our ability to provide comprehensive courtroom AV systems that go above and beyond to enhance the efficiency and effectiveness of legal proceedings. Our state-of-the-art technology is meticulously designed to create a highly immersive experience, ensuring every element is carefully considered. With our crystal-clear sound systems, every word spoken in the courtroom resonates with utmost clarity, eliminating any possibility of miscommunication or ambiguity.
Our high-quality video displays guarantee that every piece of evidence, document, or visual aid is presented with stunning clarity and precision, leaving no room for confusion. But it doesn't stop there. Our cutting-edge technology seamlessly integrates various communication tools and presentation capabilities within the courtroom. This allows legal professionals to effortlessly share information, collaborate with colleagues, and engage with jurors or other participants in a manner that is both efficient and impactful. By choosing our comprehensive courtroom AV systems, you are not only investing in top-notch technology but also making a commitment to facilitating smooth judicial processes.
We understand how crucial it is for legal proceedings to run seamlessly and leave no room for technical glitches or distractions. That's why we leave no stone unturned in ensuring that our AV systems are robustly engineered and meticulously tested to deliver unparalleled performance. In conclusion, when it comes to courtroom AV systems that truly elevate the legal experience, we stand firmly as industry leaders who are committed to providing you with nothing short of excellence. Experience the difference as our cutting-edge technology transforms your courtroom into a space where communication flows effortlessly and presentations captivate with their unrivaled quality.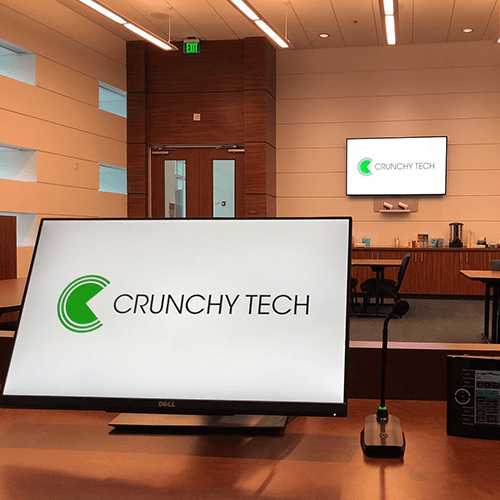 Town Hall Audio Visual
Redefining Audio Visual Experiences at Town Halls
At our esteemed company, we take immense pride in revolutionizing town halls and transforming them into awe-inspiring, state-of-the-art multimedia environments. Our dedicated team collaborates closely with esteemed local government officials to meticulously design and seamlessly install cutting-edge audiovisual systems.
These innovative systems have the power to create truly immersive auditory and visual experiences during crucial meetings, impactful presentations, and vibrant community events. We understand the significance of creating an atmosphere that captivates and engages every individual in attendance, leaving a lasting impression on all participants. With our expertise and unwavering commitment to excellence, we ensure that every town hall becomes a platform where ideas flourish, connections are forged, and communities thrive.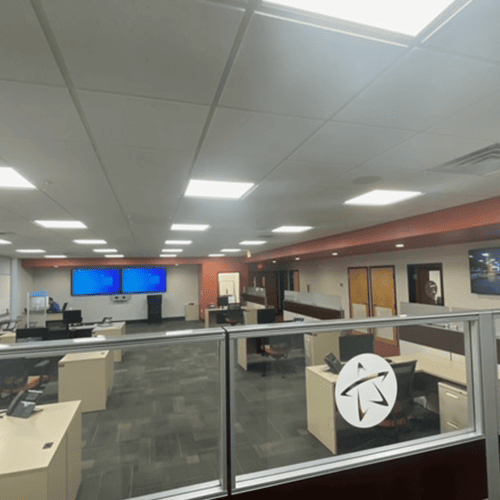 Military Audio Visual Systems
Your Trusted Partner for Military Audio Visual Installations
Crunchy Tech takes immense pride in forming strategic partnerships with the US military, as we believe in delivering nothing short of exceptional audio visual installations. We deeply comprehend the critical nature of military operations and the pivotal role effective communication plays in ensuring mission success.
With a deep comprehension of the challenges faced by military organizations, our approach to providing AV solutions is rooted in a steadfast commitment to excellence. We take great pride in delivering robust and state-of-the-art solutions that cater to various essential aspects such as emergency operations, training sessions, mission-critical briefings, and seamless communication channels. At Crunchy Tech, we understand that military operations demand nothing short of perfection. That's why our meticulously designed AV solutions are crafted with utmost care and attention to detail. By leveraging cutting-edge technology, we ensure that our offerings not only meet but exceed the highest standards of quality and performance.
Our team of experts relentlessly works towards equipping military organizations with the tools they need to excel in their operations. We prioritize security and reliability above all else, ensuring that every solution we provide is built to withstand the most demanding conditions while maintaining seamless functionality. When you choose Crunchy Tech as your AV solution provider, you can rest assured knowing that you are partnering with a company that shares your commitment to excellence in every aspect of military operations. Together, let us embark on a journey towards success and unparalleled efficiency.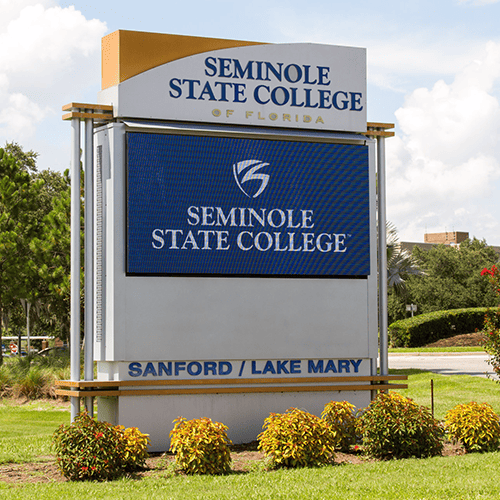 AV Systems For The
Next Generation
See how Crunchy Tech solutions can craft a better hotel experience for your guest