Twistory Studios Giant iPad at Comic-Con 2013 San Diego
Twistory Studios rented Padzilla, the giant iPad accessory, for Comic-Con 2013 in San Diego.
Comic-Con International is a nonprofit educational corporation dedicated to creating awareness of, and appreciation for, comic and related popular art forms, primarily through the presentation of conventions and events that celebrate the historic and ongoing contribution of comics to art and culture.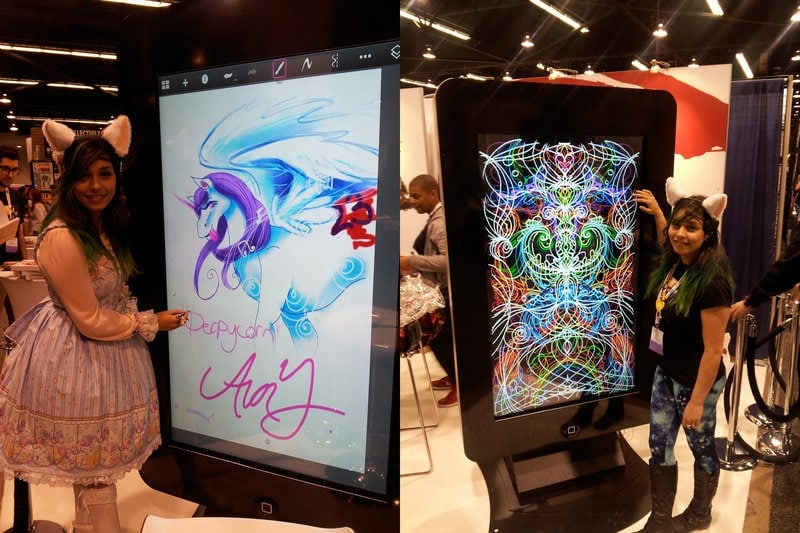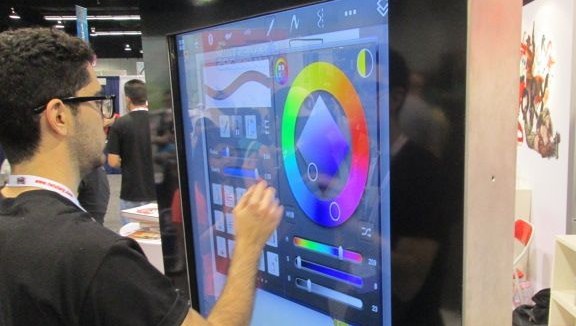 Twistory Studios used Padzilla to showcase live artists drawing cartoons at their Comic-Con Booth. These live artists used the SketchBook Pro app to draw their favorite comics and grab the attention of convention guests. Padzilla allowed Twistory Studios to draw a large crowd to their booth and increase the time spent by attendees at their convention booth.