AVoIP: A Breakdown, Use Cases, and Current State
AV over IP
As audio video integrators we are starting to embrace a new way to distribute AV control signals. For some, AV over IP (AVoIP) is becoming more and more attractive as the technology matures. We want to dig a little deeper into what AVoIP is, what use cases are best suited for it, and the advantages of this type of AV system versus traditional matrix systems.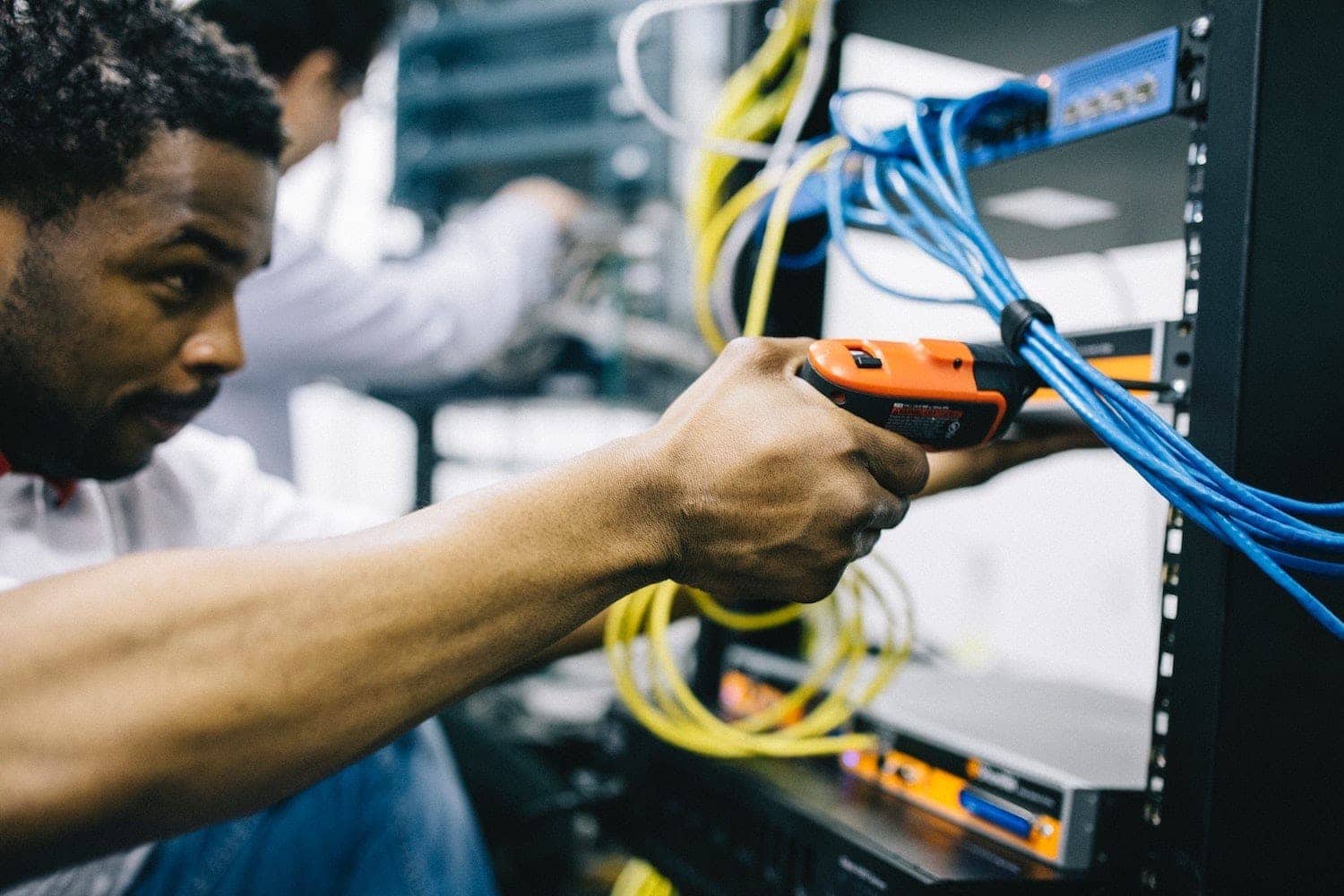 What is AVoIP?
AV over IP is something that we have been aware of for a while, but it is just starting to take off as a choice for integrators, and as something we recommend to our own AV clients. In an AVoIP system transmitters accept HDMI signals and route them through Gigabit Managed switches to different receivers. By going AV over IP, the control signals for an AV system are sent through the existing network infrastructure, making the solution easy to scale. It also does away with traditional AV distribution systems, and helps us as integrators take on much larger projects. Many of our clients have seen their AVoIP systems surpass the limitations of matrix switching and are seeing a lower cost versus traditional systems.
When is AVoIP useful?
Not every system is ideal for deploying AVoIP. There are still many scenarios where it makes sense to implement matrix switching services. As a general rule, the rollouts that would see the most benefit are offices with a large amount of conference rooms and larger systems in general that need a high quality of unification and quality over larger spaces.
Expanding existing systems to scale demand is our favorite application of the technology, because the growth of the system isn't limited to the number of inputs and outputs like with a matrix switch, and users aren't limited to a set number of inputs or outputs. This makes the costs to grow linear and easy to predict with fixed transmitter and receiver prices.
Building-wide AV distribution is an ideal scenario, where content needs to be shared from any point to multiple other places simultaneously. We've found that linking a single room makes sense if the relationship between inputs and outputs is nonlinear. AVoIP gives our clients the ability to exceed the 300 foot limitations of copper cabling, and we have seen AVoIP systems reach out to 6 miles when a fiber connection in place.
One of the biggest selling points for the technology is that it is based on TCP/IP and uses the same network stack that most IT departments have already developed. If you don't have IT staff then you need to make sure that the company has enough available bandwidth and available staff know how to configure network switches, then changes are easy to implement. Otherwise, you will need an integrator like Crunchy to set up everything for you and to provide support.
These systems beat out traditional systems when the needs include:
Flexibility – an AVoIP system can be centralized, decentralized, or both. Any combination of inputs or outputs is easily accommodated.
Scalability – when a company plans to quickly add more sources and screens. Any size matrix size can be created for 4K or 1080P using 1Gb networks that use standard Cat5e/6 cabling.
Dependability – standard equipment is commercial-grade, Power over Ethernet, and usually has a 5-year warranty.
Economy – companies looking for a system with the best value.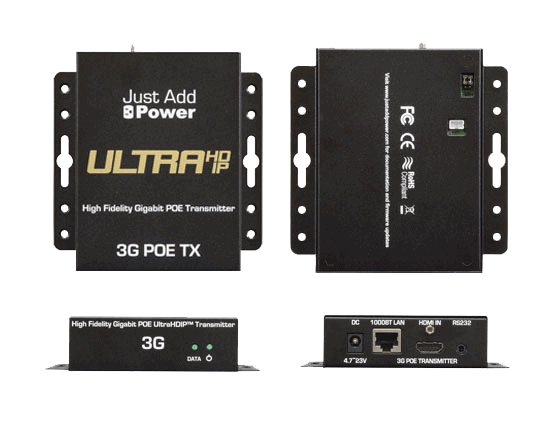 Meet The Equipment
Transmitters and receivers are the primary product costs for an AVoIP system. These products, like the ones provided by Just Add Power, work to move information between inputs and outputs. Just Add Power creates a solution that is highly flexible, can be scaled, is highly dependable, and very economical.
Transmitters encode the source device into IP and send it over the network. They work with 4K and Dolby DSP, push and pull images and work with only 23 ms latency. Receivers scale video back up to UHD and support multi-channel use right out of the box.
These devices will connect to a set of stackable managed switches like the Cisco 550X Series. The Cisco 550X stackable switches create immediate productivity gains. Your AVoIP system might not require 10 Gigabit Ethernet like this system comes with, but the extra bandwidth gives you room to grow. Having Power over Ethernet is always handy, and an industry-leading warranty doesn't hurt either.
Other companies like Crestron are offering packages that cover both endpoints and system management. Their DM NVX proprietary ecosystem simplifies the deployment of AVoIP, and there is no type of content it can't distribute across any size business.
How Can We Help You?
Leave us a message and we'll get back in touch with you at your earliest convenience.