Crunchy Logistics Exhibits at Infocomm 2013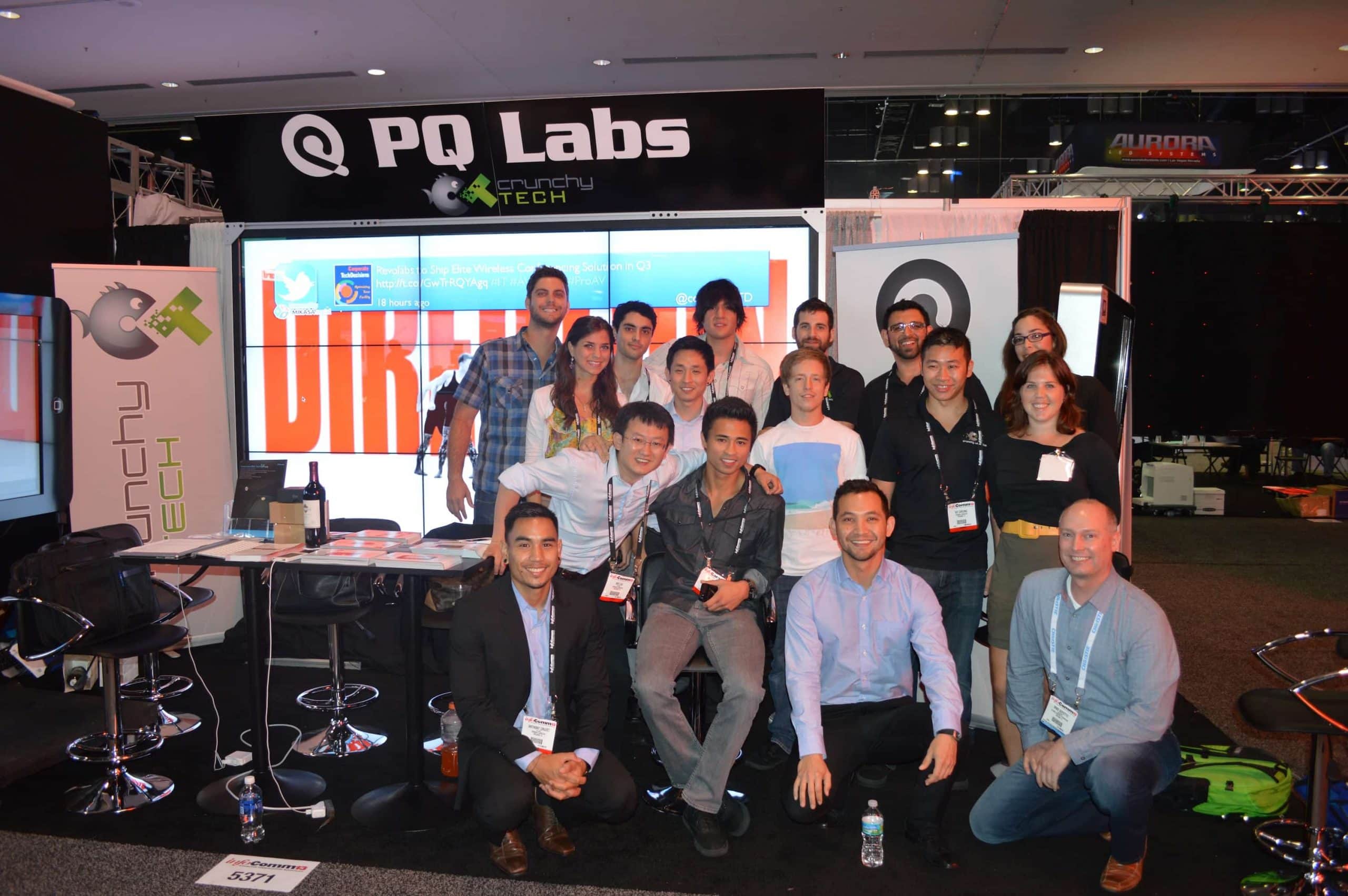 After many sleepless nights, Crunchy Logistics finally made it to InfoComm 2013. Joining up with PQ Labs, Crunchy showcased the fearless Padzilla, the eye-catching, multi-touch video wall, and the newest Crunchy creation, MIKASA, which drew many eyes to its constant shuffle of hip music videos and its stream of relentless #InfoComm13 tweets and status updates.
Although the booth greeting team only reached Level 5 in Angry Birds, the Padzilla was a big hit with convention attendees. Even in the midst of the cutthroat competitive digital signage landscape, there was always the intermittent shout of "giant iPad!" and "Look at that huge iPhone!!" Padzilla was constantly engaging an audience, while helping collect interest party information at the same time. When the crunchy booth team wasn't competing for most badge info scanned, the Padzilla was there to take in contact information from conference participants.
Packing up was easy with the Nomad Lifter, and the team went out for a drink (or two) after the conference. Once again, Crunchy made the event fun for attendees – and had fun in the process. Thanks #InfoComm13! See you next year.
How Can We Help You?
Leave us a message and we'll get back in touch with you at your earliest convenience.