National Council of Presidents 2013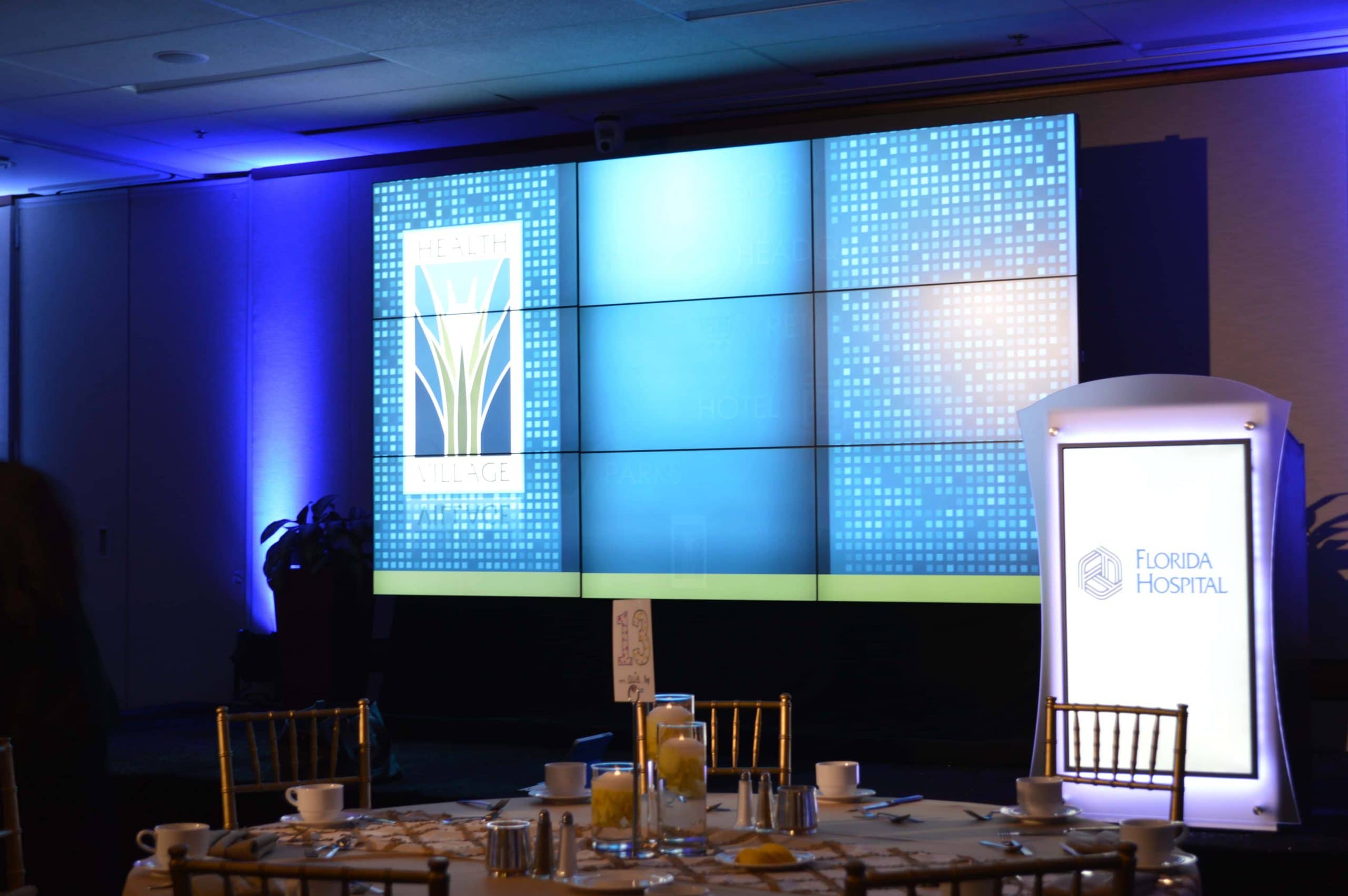 Crunchy Logistics joined Florida Hospital for their annual National Council of the Presidents event on November 22nd 2013. Guests of the event included CEO of Mazor Robotics, Ori Hadomi, Mayor of Orange County, Teresa Jacobs, and Florida Governor, Rick Scott. Originally planned as a rooftop venue, the impeding rain changed everyone's plans. But the Crunchy team was able to work on their feet and move the 138 x 138 inch video wall and 80 inch Padzilla to the new ballroom location. The event and dinner proceeded flawlessly, with speakers from Florida Hospital and their partners speaking about the power of partnership.
After the event, Operations Manager of Florida Hospital, Ann Corniel, emailed us:
"About a year ago, I called upon [Crunchy Logistics] to provide AV services for The National Council of Presidents. It was one of the best calls I have made. You stood by me through the entire planning process of the event providing excellent advice that I took into account and executed on. You worked effortlessly with my other participating vendors to ensure that you were capturing all required AV needs. You attended and provided feedback on our Dry Runs. And Most Importantly, you pulled off a flawless and impressive event. You and your team are amazing. I thank you and your team from the bottom of my heart for everything that you have done to make National Council of Presidents a success and for all the times that you supported our organization over the past year. You have become a part of our Florida Hospital family that we can trust and rely on. We are so blessed to be able to work with you and your team. I look forward to our next event/project together."
Florida Hospital is an amazing client, and we hope to support them with Crunchy tech for many events in the future!
How Can We Help You?
Leave us a message and we'll get back in touch with you at your earliest convenience.