How to Create Single Touch Conference Rooms
Single Touch Simplicity
Setting up a conference room is a chore. You need to lower the shades, you need to dim the lights, you need to set up the projector and the screen… And, of course, there's always the risk of some "technical difficulty" when something doesn't work as it's supposed to and the team has to wait until it's fixed. All this is tedious, time-consuming, and awkward. Surely there must be a better way of doing things? Well, guess what, there is with a single touch conference room, you wouldn't have to do any of that. Want to learn more about this innovative technology?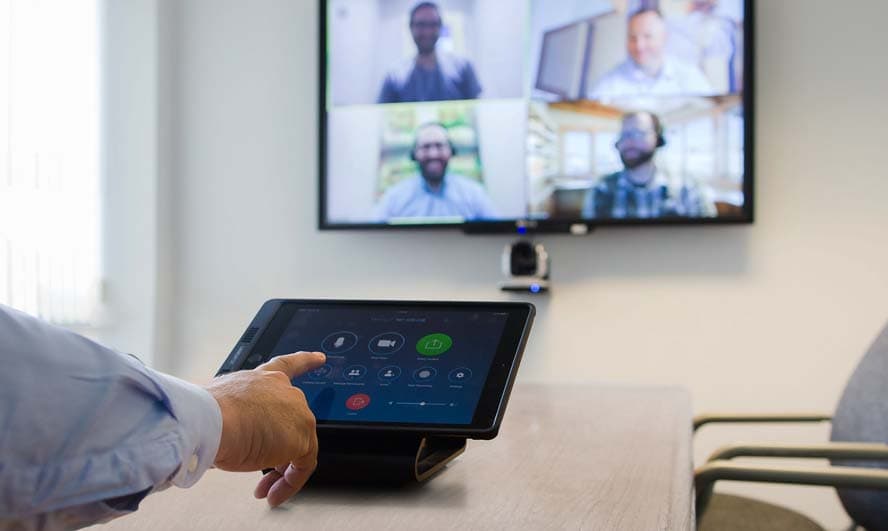 What is a Single Touch Conference Room?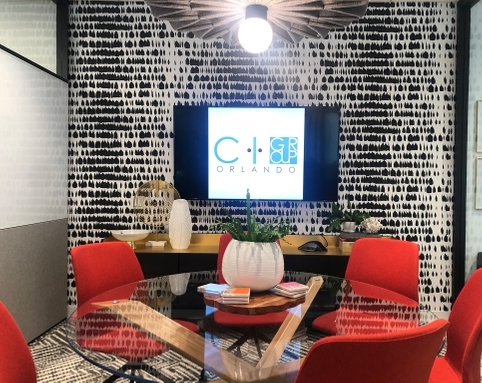 A single touch conference room is a conference room that you can control through a touch panel. In fact, when everything is properly configured, all you need to do is press a button. Shades will lower, lights will dim, and a projector screen will drop.
Moreover, in some models, you can even use a bluetooth beacon to pair the touch panel with your smart device so that you could control the room through it. That way, it becomes a true single touch experience, because the only thing you need to do to start a meeting is touch your smartphone or tablet. Single touch conference rooms also create a low-touch environment to make your workspace prepared for COVID safety.
Crestron 70 Series Touch Screens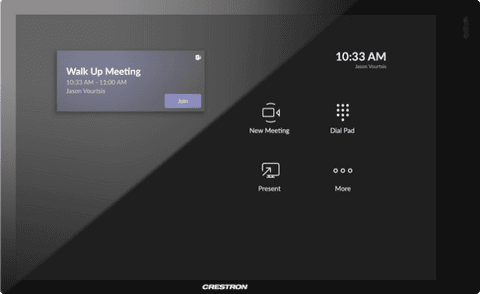 You also need a touch screen for your single touch conference room. Crestron 70 Series touch screens are sleek, have an intuitive interface, and provide a responsive experience. They connect to both Wi-Fi and Bluetooth and meet a full range of security standards including 802.1X, TLS, FIPS-140-2, SSH, and SFTP. These touch screens also have proximity sensors that detect motion and awaken the screen when someone approaches the device.
It's worth noting that these touch screens offer development flexibility that will meet any business needs. Want something that just works without you having to tinker with it? Get an out-of-the-box screen. Want something that you can make your own? Consider a configurable screen. Want to build a completely custom user inference? A customizable screen may work best for you. We recommend Crestron 70 Series touch screens to anyone who wants a touch panel that is both beautiful and functional.
Crestron 3-Series Control System

A control system is the center of your single touch conference room. It's a computer that integrates all the different technologies required to make the room work and allows you to control everything from a single touch panel. Crestron's 3-Series control processors are powerful enterprise-class control systems that have residential, commercial, and government applications
WE'RE HERE TO HELP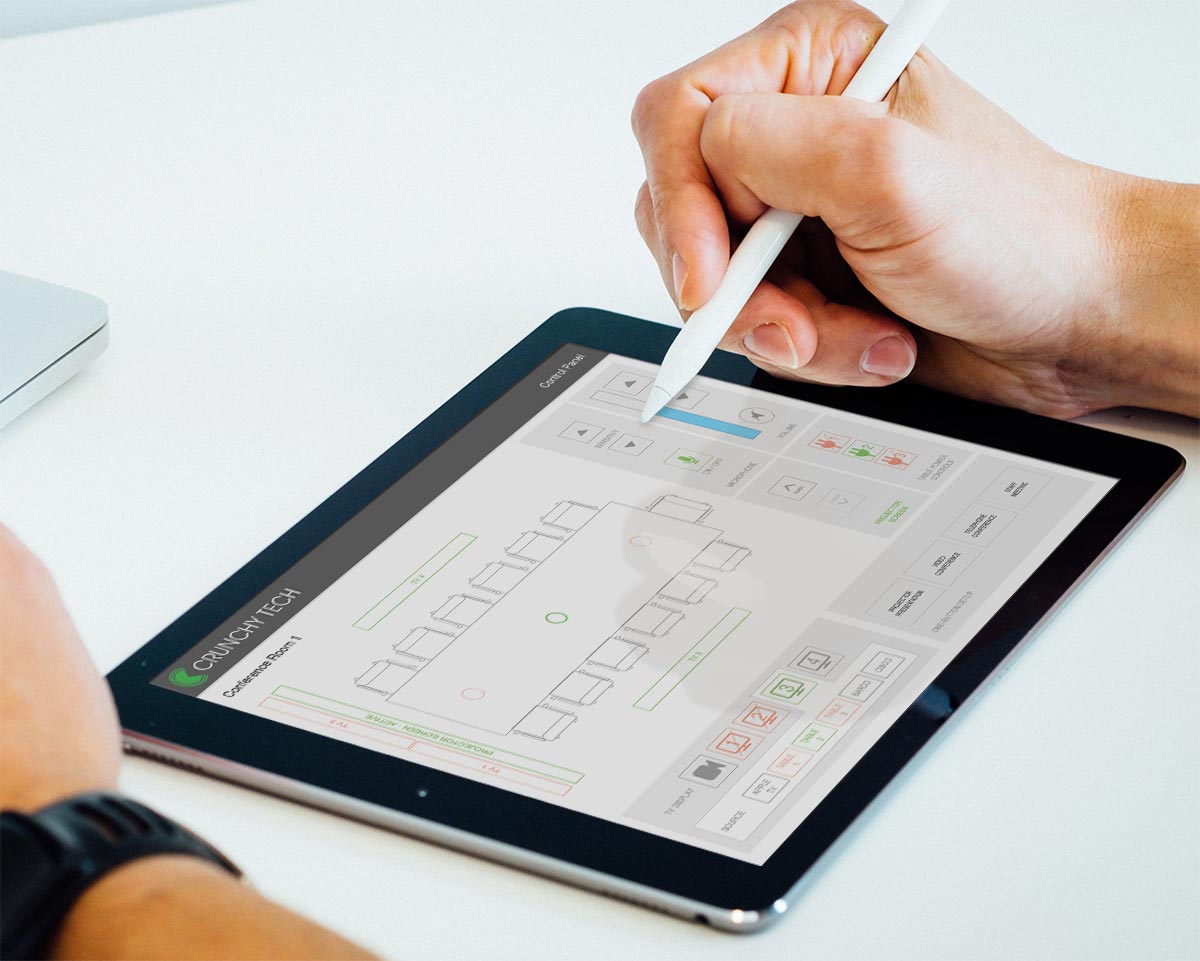 Having a single touch conference room makes it easy to start a meeting. All you need to is press a button. No tedious setup required. This saves you and your team valuable time and allows you all to focus on the issues on the meeting agenda. It can also help you to win over potential clients who are likely to be impressed by such a futuristic conference room. So don't hesitate to introduce this innovation to your company. It will make your life easier. At Crunchy Tech, we are experts at designing and installing single touch conference rooms, and we are also a Crestron partner. Please fill out our contact form below, and we'll get started on designing your single touch conference room.
How Can We Help You?
Leave us a message and we'll get back in touch with you at your earliest convenience.